BaaS - CESBP workshop jointly Campus21 project
BaaS project has organised its first workshop in order to disseminate the overall project and the first achievements. For this purpose, the CESBP 2013 conference has been chosen, where parallel sessions have been selected. This Central European Symposium on Building Physics conference was held in Vienna during 9-11th of September, 2013.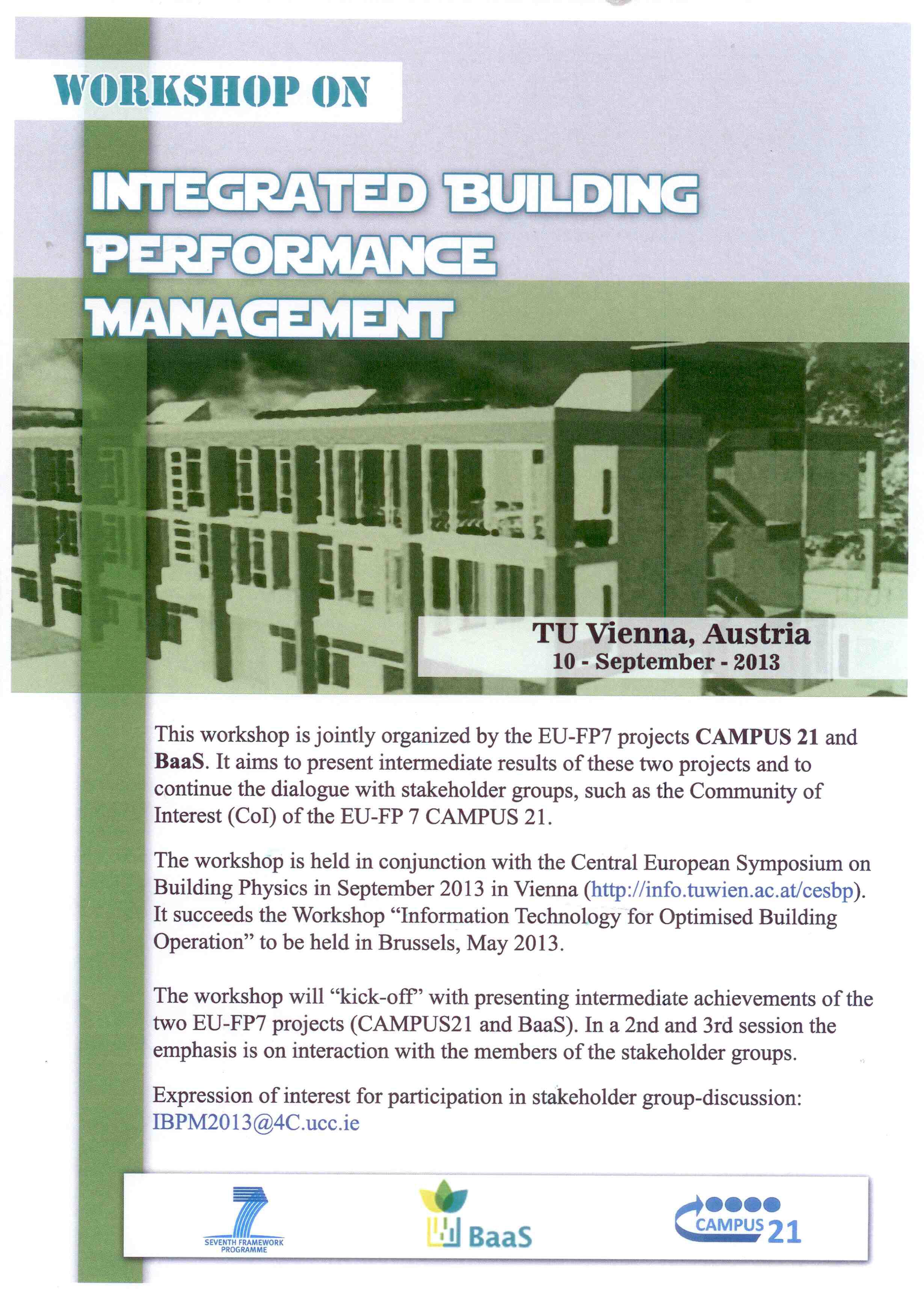 During this parallel session to the conference, the tentative agenda is divided into three sessions:
In this first session, several presentations will take place so as to present the main objectives reached in the BaaS, Campus21 and other projects. The expertises in every area of interest will carry out these presentation for the attendees. 
Session 2: Interaction with the Community of Interest

 
During this session the interaction with the Community of Interest so that the objectives could be addrressed is discussed. The integration of new Business models and The impact of standardised BIM on the development of new business & procurement models for Integrated Energy Management will be explained.
Session 3: Obstacles for Integrated Energy Management 

 
In the last session, there is a discussion about how to integrate simulation, prediction and continuous commissioning techniques into the daily energy management of buildings.